AWS Heroes are some of the worlds most active and vocal leaders in AWS communities, recognized for their unwavering focus on sharing insights and technical knowledge with others. Heroes have a variety of contributions to community learning: they host events, meetups, and workshops, author blogs, contribute to open source projects, speak at conferences, and more. You can view some of their prominent content in the AWS Heroes Content Library.
Today we are thrilled to introduce to the world the latest cohort of AWS Heroes:
Adam Bien – Munich, Germany
DevTools Hero Adam Bien is an independent Architect, Consultant, Developer, Trainer, conference speaker, and podcaster. Adam started with Java since JDK 1.0 and still enjoys writing serverless Java, often in Amazon Corretto. He also codes live on YouTube. Adam uses CDK in greenfield serverless Java applications, as well as to help his clients migrate their on-premise Java applications to the AWS cloud. He likes to apply Java's pragmatic patterns and best practices to serverless runtimes, especially AWS Lambda and AWS Fargate. High productivity, reduction of complexity, and cost effectiveness are his main focuses.
Adam Elmore – Nixa, USA
DevTools Hero Adam Elmore is an independent cloud consultant who helps startups build products on AWS. He's also the host of AWS FM, a podcast with guests from around the AWS community, and the creator of the AWS Community on Twitter. Adam is passionate about open source and has made a handful of contributions to the AWS CDK over the years. In 2020 he created Ness, an open source CLI tool for deploying web sites and apps to AWS. Previously, Adam co-founded StatMuse—a Disney backed startup building technology that answers sports questions—and served as CTO for five years.
Brooke Jamieson – Brisbane, Australia
Machine Learning Hero Brooke Jamieson is the Head of Enablement – AI/ML and Data at Blackbook.ai, and is an international conference speaker. Brooke specializes in researching & developing technically robust solutions that help "non-data people" harness the power of Artificial Intelligence and Machine Learning for their industry. Outside of their 'day job', Brooke is a dedicated member of the AWS Community and is a regular speaker at local user groups, global events, and guest lectures at multiple Australian Universities. They also make entry-level cloud career and technical content on TikTok, to reach broad audiences and diverse groups wanting to transition to careers in AI/ML and Cloud. Brooke is an Advisory Board member of Women in Digital, and strives to promote STEM pathways to young people in regional Australia & members of the LGBTIQA+ community.
Chao Cai – Beijing, China
Community Hero Chao Cai has 15 years of world-class experience in software development, including more than 10 years as a software architect. He is currently the VP and Chief Architect at Mobvista Inc. Chao is passionate about sharing his knowledge and experience to the community. His WeChat public account has more than 4,000 followers and over 34,000 engineers have taken his online courses. Chao is a respected leader in the China tech community. He is invited as the speaker to the global tech conferences, such as, QCon and ArchSummit each year. As an active advocate for AWS, Chao is also a regular speaker at AWS tech events.
Cyril Bandolo – Douala, Cameroon
Machine Learning Hero Cyril Bandolo is a data scientist working as a Senior Manager Data Analytics at Yoomee Mobile. Cyril has a natural talent and passion for teaching and transferring knowledge in his machine learning blog, where he focuses on building and deploying end-to-end machine learning projects on AWS. On his YouTube channel, he recently launched a weekly live hands-on series called "Sagemaker Saturdays" during which, every weekend he walks the viewers through end-to-end machine learning projects with Sagemaker Studio Lab and Sagemaker Studio. Cyril is always trying to encounter and apply new machine learning solutions to make lives better and help move the bottom line.
Kristi Perreault – Denver, USA
Serverless Hero Kristi Perreault is a Principal Software Engineer at Liberty Mutual Insurance, where her focus is serverless first development, and enterprise enablement. She holds an M.S. in Electrical & Computer Engineering specializing in cloud computing & IoT, and is very passionate about promoting women in technology. She organizes the Serverless Denver user group as part of ServerlessDays, co-organizes CDK Day, and writes extensively about serverless and diversity on her dev.to and Medium blog sites. You'll find her speaking about embracing and scaling serverless first initiatives on dozens of podcasts, webinars, conferences, and meetups both virtually and on stage.
Sanchit Jain – Mumbai, India
Community Hero Sanchit Jain is the AWS Analytics Practice Lead and a certified expert specializing in AWS Cloud at Quantiphi Inc. He is also the AWS User Group Mumbai Lead and actively contributes to the AWS community by delivering sessions at AWS User Groups, AWS Community Days, and various educational institutes. He also shares his knowledge by publishing blogs about AWS services, architectures, and best practices. Recently, Sanchit hosted an AWS Solution Architect Certification Bootcamp, which spanned over two months, with 7500+ viewers. He also delivered a session recently at AWS Summit India 2022 on Building a data lake with AWS Lake Formation.
Shigeru Oda – Saitama, Japan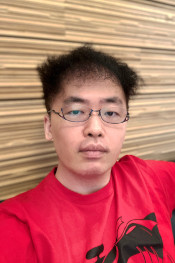 Community Hero Shigeru Oda is an expert system engineer at NSD CO., LTD. Since 2020 he has run 25 events with the JAWS-UG Beginners Chapter (about 4200 registered members). In September 2020 he promoted the 24-hour online event JAWS SONIC 2020 & MIDNIGHT JAWS 2020, which was attended by about 1500 people. In March 2021, he promoted JAWS DAYS 2021 as a steering member, which was attended by about 4,000 people. And in November 2021, he promoted JAWS PANKRATION 2021, a second 24-hour online event, providing 900 AWS users in Japan, as well as around the world with an opportunity to learn beyond the language barrier of English and Japanese through simultaneous interpretation. He received the AWS Samurai 2021 Award for these activities.
Yasunori Kirimoto – Sapporo, Japan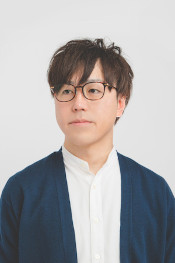 DevTools Hero Yasunori Kirimoto is currently the Co-Founder and CTO of MIERUNE Inc. and owner of dayjournal. He specializes in the field of GIS (Geographic Information System) and FOSS4G (Free Open Source Software for GeoSpatial). Yasunori's work includes contributions to the Amazon Location Service samples on GitHub and open source projects such as AWS Amplify and AWS CDK. He has also published numerous blog posts on AWS CloudFormation and other AWS architectures. When he's not acting as a bridge between AWS and the location-based information field, he engages with the open-source community and enjoys participating in venture projects to gain a broader understanding of technology.
If you'd like to learn more about the new Heroes, or connect with a Hero near you, please visit the AWS Heroes website or browse the AWS Heroes Content Library.
— Ross